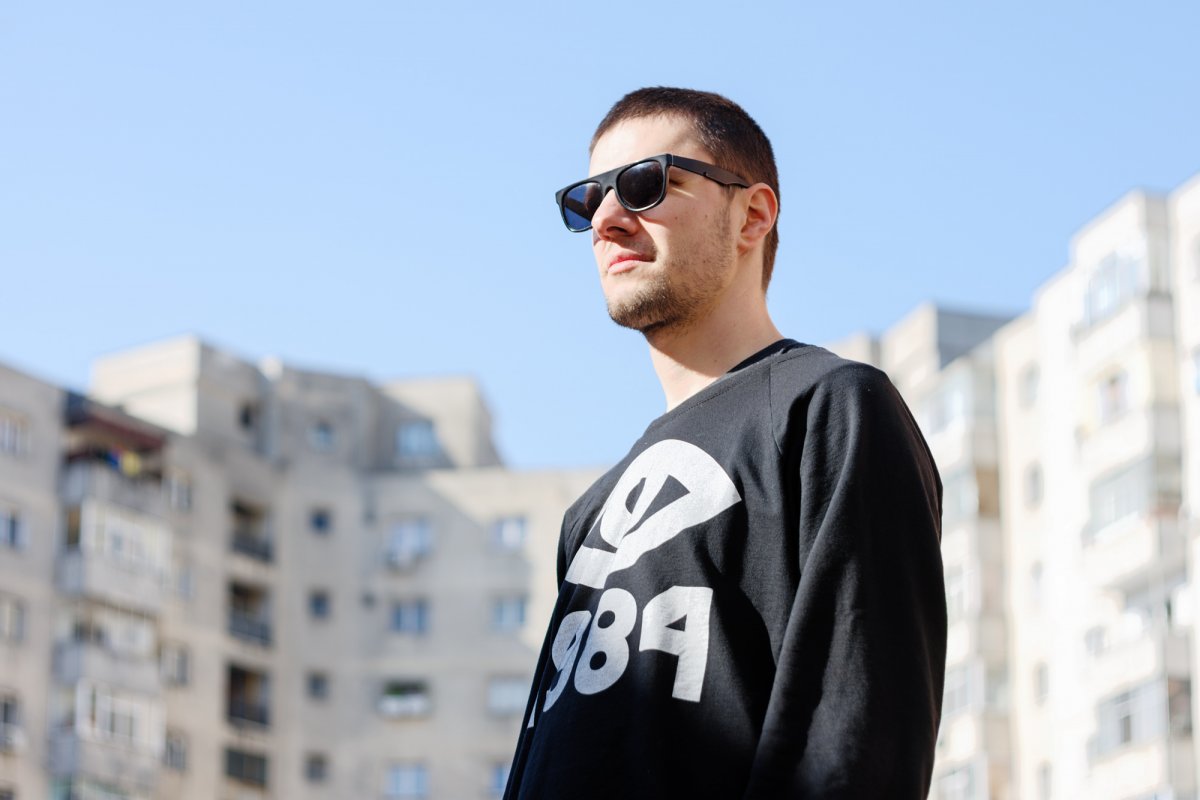 Tudor Prisăcariu (b. 1984) is a Romanian photographer currently based in Bucharest. He graduated from Richmond University, London with a First class BA (Hons) Degree in Creative Arts and Communications.
His work focuses on exploring and documenting human settlements, with an accent on urban landscapes and his enduring fascination for the periphery.
Until recently, Tudor's practice has mostly been centred around his native Romania and the changes it has undergone since the fall of Communism and its 2007 accession to the European Union. Between 2017 and 2020, while living in London, Tudor has turned his focus on the British landscape and completed several new projects there.
tudor@tudorprisacariu.com
instagram.com/tudor.prisacariu
Books
Bucharest, 2015
Self-published, edition of 500
Info + buy
Awards & Grants
AFAR Travel Photography Awards, 2018
Runner-up, shortlisted for California
European Central Bank Annual Photography Award, 2010
Finalist, shortlisted for Entropy
Rațiu Foundation UK Grant, 2007
For Entropy
Exhibitions
Bucharest, 2016
Kube Musette, Bucharest, Romania
Bucharest, 2015
M60, Bucharest, Romania
Sense of Place – European Landscape Photography, 2012
Summer of Photography Biennial, BOZAR Centre for Fine Arts, Brussels, Belgium
I Am a Romanian: The Bucharest – Tel Aviv Route, 2011
Ben Gurion University, Beer Sheva, Israel
Play – Giochi di ruolo, 2011
Romanian Cultural Institute in Rome, Italy
European Central Bank Annual Photography Award, 2010
National Museum of Contemporary Art, Bucharest, Romania
Young Romanian Art, 2009
Romanian Cultural Institute in Venice, Italy
Entropy, 2009
Solo exhibition, The Raţiu Foundation, London, UK
Invisible Borders, 2009
Association Lasécu, Lille, France
Entropy, 2009
American International School of Bucharest, Romania
re_play, 2009
Artist-run public space project, Bucharest, Romania
3m2, 2007
Cărturesti, Bucharest, Romania
Back to the Future, 2007
Galeria Nouă, Bucharest, Romania
camera80 – Young Romanian Photographers, 2007
Cărturesti, Bucharest, Romania
3m2, 2007
Part of Street Delivery, Bucharest, Romania
Graduation Show, 2007
Asa Briggs Hall Gallery, London, UK
Shoot Nations, 2006
The Association of Photographers, London, UK
Wait, 2006
Galeria Nouă, Bucharest, Romania
Credits
This site is running on Invisible Folio, a highly optimised portfolio website
WordPress theme which I created.